This is an archived post. Channel Signal's product review aggregator can help brands make decisions based on user experience. Check us out at
www.channelsignal.com
.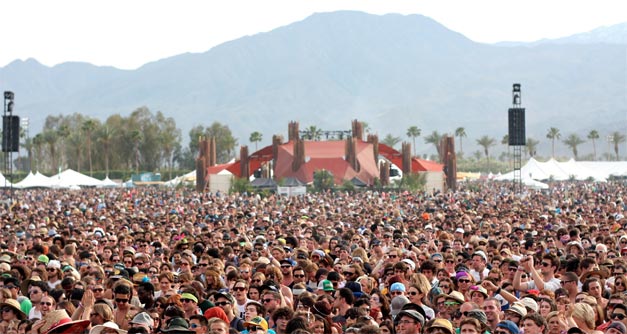 Music festivals are now a big thing in the United States. Consequently, outdoor brands are hard at work to be involved…with sponsorhip dollars, booths and the resulting exposure to the large crowds and media. After reviewing consumer comments about the festivals we've uncovered a problem; water, particularly the availability and price of water at the festivals. We wanted to find the best music festivals for water availability.
Three Best Festivals for Water Availability
1. AUSTIN CITY LIMITS
A three-day music festival in the fall in Austin, TX. About 75,000 people go each day with an average of 225,000 over the three-day stretch. Camelbak is the water sponsor for this event.
What is Allowed:
Two factory-sealed water bottles up to 1litre.
Empty plastic or aluminum bottles allowed
Empty Camelbak allowed
Ice – in a soft cooler or Camelbak
No glass bottles
Comments from Festival-goers:
"There are several complimentary water filling stations around the park." – Joseph F.
"My Pros: Filtered water stations from Camelbak – bring your empty water bottle to fill up for free." – Debora L.
"There are clean, filtered fountains so you can bring your empty water bottle and have it refilled."
"It was very convenient and well run, and the water was abundant, and there was just a plethora of water available to the thirsty, thirsty masses. The lines moved quickly, and the hydration personnel were very accommodating to all receptacles." – Nate S.
2. LOLLAPALOOZA
A three-day music festival in Grant Park, Chicago, held in late summer. 90,000 people per day and 270,000 over the three-day weekend. Camelbak is also the water sponsor for this event.
What is Allowed:
Two factory sealed water bottles up to 1litre.
Empty Camelbaks and Camelbak bottles (or any other branded or non-branded hydration system and reusable plastic bottles")
Free Camelbak water fountains and misting tents
Comments from Festival-goers:
"I LOVE that they offer water filling stations free of charge." – Stacy M.
"Abundant water refilling stations." – Kevin V.
"I had the following…empty water bottle (water stations throughout the park for you to refill)." – Roseanne S.
3. BONNAROO
Bonnaroo is a four-day summer music festival in Manchester, TN. Many festival-goers camp out for the length of the festival. Unlike many of the other city festivals, it is held in a 700-acre cow pasture. Bonnaroo sees about 80,000 people per day and 320,000 over the four days.
What is Allowed:
Camelbaks, plastic and aluminum bottles allowed
Factory sealed water bottles allowed
Water fountains available (all running water is filtered and meets Tennessee standards)
Has always offered free water from wells on the grounds
Bottled water can cost upwards of $4 from certain vendors.
$7 showers
Not water-related, but Bonnaroo offers free air-conditioned movie tents
Comments from Festival-goers:
"Water stations were easy to find and relatively quick to use. You could find one easily, whenever you needed to refill your water bottle, and the water tasted fine and looked clean." – Heather N.
"I just toted a refillable BPA-free bottle. There are free water bottle fill up stations. This year I'm bringing a Camelbak (you want one! They were everywhere last year)." – Deborah R.
"Bonnarroo is a magical time of year when you gather up your glow sticks, your most beat up pair of TOMS, and the most reliable Camelbak you can find and go primitive with 80K of the best friends you've never met." – Jennifer P.
Three Worst Festivals for Water Availability
How They Need to Improve: While these festivals do have some access to water, they do not have it readily available, nor do they handle it as efficiently as the top three. Fewer water stations means long lines and potentially dangerous situations.
1. VANS WARPED TOUR
Our research indicates there are Sigg Water Stations. However, the information is sketchy about how many stations, which calls into question the availability of water. Reports indicate that in 2010 some vendors were charging up to $10 a bottle for water. Since 2011 it seems that the Warped Tour is charging $3 a bottle at the commercial stations. After a death at the Kansas City stop, VANS stated that they could not control the price of water and therefore, could not be responsible.
What is Allowed:
One sealed water bottle
SIGG water and misting stations available
Slip 'n' Slide (this is where festival goeers run and slide/dive on water tarps.)
Comments from Festival-goers:
"Well it's about damn time the water was cheaper. And it only took a guy dying of heat storke. Hmm." – Dan W.
"$5 for water was just outrageous." – Autumn S.
"It was awful hot last year and the cost of water was ridiculous." – Tina T.
2. COACHELLA
A music and arts festival held annually in Indio, CA. It sees a total of 180,000 people over the two three-day weekends. Lack of water stations and water fountains means long lines and that has caused tension at the festival.
What is Allowed:
Empty Camelbaks allowed
Empty plastic refillable water bottles allowed
No outside food and/or drinks
Water – $2 a bottle (same price since 1999).
Water fountains available
N0 metal or glass bottles
Comments of the Festival-goers from the Coachella forum:
"You can bring as much water into the campground as you want, but not into the venue. Last year even though the temperatures were pretty mild (low-90s), the line for the one fill-it-yourself water station were ridiculous. I plan to just buy water when I'm thirsty."
"Im gonna have to go ahead and say that this might be the lamest thing about Coachella.
"At Bonnaroo there are plenty fill stations throughout the camping area and the concert area for you to fill your Camelbaks with. They would make you poor it out upon entering the gates but right inside you can fill your Camelbak up. And they had tons of sinks and stuff for you to fill water bottles and wash up at."
"If there is anything that should be readily available at all times at a festival, especially being in a desert, is water."
"I mean I'm not complaining about $2 a bottle but it's kind of a necessity at least have a station or two by Main."
"The lack of refill program means a couple hundred thousand extra water bottle will be used that weekend. Very silly. If the crowd is as big as last year, we'll be swimming in discarded water bottles."
3. SASQUATCH
A 3 to 4 day (depending on the year) music festival held on Memorial Day weekend in George, WA. It sees about 25,000 people a year for a total of 75-100,000 over the weekend.
What is Allowed:
One 20oz. factory-sealed water bottle
No mention of refill options. We could not find any evidence of water stations.
The only water options we could find are the sinks outside of the toilet stations.
Comments from Festival-goers:
"What was unforgivable was the limiting of access to free water. In the past, there were several key locations to get water. This year, you could get water from sinks outside the bathroom. That water was heavily chlorinated, warm and difficult to get to due to the lines of people washing their hands." – Tony V.
"When water refill stations break, they will post signs proclaiming erroneously that water being distributed from the hand washing spigots is non-potable…There is no way you are walking half the festival grounds up and down inclines to fill up bottles from an unbroken water refill station." – Edwin P.
"The water stations did not make any sense. They expect you to fill up your bottle and stay hydrated while they lock you in the venue without the option to leave for more than 10 hours a day, and they have three water stations with ridiculous lines and one of the stations went 'Out of Order.' Seriously, not providing enough water is DANGEROUS!" – Patricia M.
Summary
Channel Signal believes this consumer research calls into question the idea of treating water as a commodity. We applaud the water companies who supply a substantial number of stations, provide free water, and keep the lines moving. The festivals who believe water is not their responsibility are courting disaster. Just as restrooms are essential, so is water.