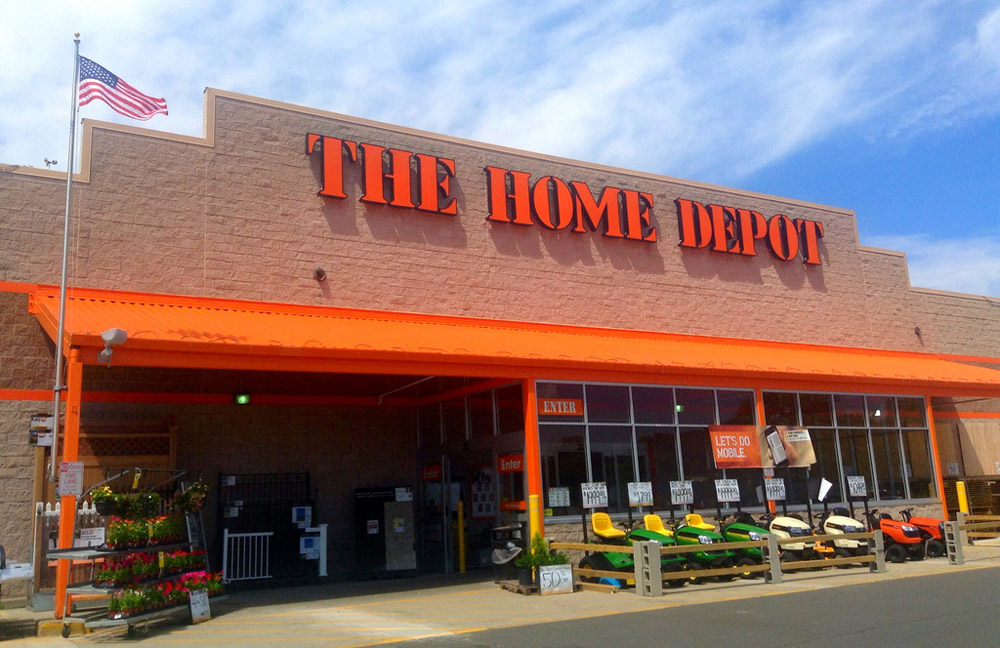 Looking back at the topography of business in 2016, there's one company that stands out above the rest as having successfully responded to a shifting market through an innovative approach to appeal to the modern consumer: Home Depot. While many retailers deal exclusively in either online or in-person sales, or offer both but keep them entirely separate, Home Depot seems to have perfected their method for integrating the two sales platforms in a way that's produced steady growth without having to open a single additional store.
Despite not opening a single new store in the last three years, Home Depot reported a 7% increase in revenue during the nine months ending in October 2016. Many other retailers struggled during the same period.
The Problem with Short-Term Growth Strategies
For retailers that own multiple brick and mortar shops, a common growth strategy is simply to open a new store in a promising area. While this certainly results in short-term growth and may be worth it if it exposes a new consumer group to a previously inaccessible brand, this type of narrowly focused growth strategy can end up costing companies in the long term. While new locations often produce an immediate surge in revenue, this is not always sustainable. 2016 was a difficult year for many retailers, with retail giants like Macy's and Walmart announcing the closure of more than 100 store locations each in the United States. So how did Home Depot manage to avoid this downward trend?
An important factor in assessing a company's profitability is its revenue per square foot of retail space. The issue with opening new stores is that while it does typically increase revenue immediately, it does so by adding more square feet to the retailer's collective stores, instead of by increasing the relative profitability of existing square feet. The genius of Home Depot's integration of its online and in-person sales platforms is that it increases sales across the board without opening a single new location, so that every increase in revenue represents a direct increase in the company's revenue per square foot.
How Home Depot Used Online Presence to Drive In-Person Sales
Home Depot's omni-channel approach has worked so well in part because it understands the mentality of the modern consumer. They are capturing and capitalizing on online audiences by allowing the customer to opt for store pickup so they can discuss the product or their project with a rep in an orange apron. In the store, they are focusing on "e-commerce unfriendly" products such as big ticket items and heavy items like lawn mowers. Things a consumer wants to touch and see before purchasing at a high ticket price.
While 82% of participants in a Pew research study reported referencing online reviews before buying something for the first time, 7 in 10 U.S. adults also believe it's important to see a product in person before purchasing. Home Depot has managed to merge the two by allowing people to come to in-person stores to see product demonstrations, but they can then make their final decision later by purchasing online. In contrast, in-store pickup of online purchases also allows consumers to ask questions and seek the in-person help that usually isn't available with online shopping.
Online product reviews are a cornerstone of successful retail businesses in today's market. If your own website has just a few reviews of your products, consumers are likely to check third party sites such as Amazon, Best Buy, Target and Walmart. If you're solely measuring the performance of your reviews on your own site, you're getting a skewed picture of what consumers are really saying. It's important to aggregate review data from a variety of online platforms to develop a comprehensive understanding of your online reviews. With so many consumers turning to online reviews before buying online or heading to the store, even brick and mortar shops can benefit significantly from analysis of their online product reviews. As Home Depot showed us in 2016, today's market is becoming increasingly integrated, and successful growth strategies should reflect this trend.