A year ago, when the ripple effects of the pandemic started to take hold, we sheltered in place at home. On our laptops and increasingly on our smartphones, we connected to the world to attend school and work, keep ourselves entertained, and shop. The pandemic forced us to change our behavior quickly. While digital-savvy millennials and Gen Z shoppers filled online carts with ease before the pandemic, older demographics were slower to adopt, preferring bricks-and-mortar experiences instead. By mid-June 2020, however, 45% of consumers aged 57+ were online shopping—hello, Boomer.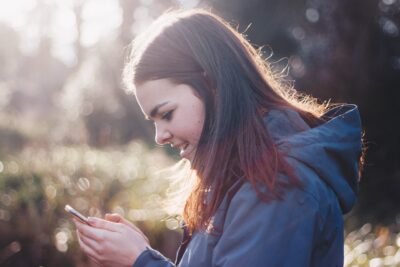 As more shoppers flock to online retailers, the way we shop is changing too. Intuitive and user-friendly technology is intrinsically making people of all ages more sophisticated and less patient. With a screen in the palm of their hands, digital buyers need a simple, direct route to the Buy Button, as they pick up essential info to inform the purchase along the way. For 53% of online shoppers, reviews can either influence a tap of the Buy Button or trigger cart abandonment—thank you, next. And they equally empower brands, too. Positive feedback improves conversion rates, creates brand loyalty, builds social media cred as a by-product, and helps paint a clearer picture of what consumers want. With unbiased ratings and critical customer feedback in real-time, they're a no-holds-barred window into the mind of target consumers. Reviews extend offline, too, as shoppers scope out the scene online by browsing and reading reviews before heading to the physical store to try on and buy in-person. 
For reviews to be effective, they need to be transparent, informative and instill confidence in the buyer, when and where they need it: at the Buy Button. And this is where the C2C Score comes into play. By collecting and cleaning, removing duplicates, and validating millions of reviews from all major e-commerce sites, the C2C Score combines the three pillars of online reviews—star averages, customer comments, and recency (it aggregates the freshest reviews). The C2C Score appears right at the Buy Button. So, when a shopper is about to pull the trigger on those new noise-canceling headphones, they'll get a visual cue from 'good option' in green through to 'reconsider' in red. With the knowledge that the reviews are user-generated (and not direct from the brand), digital buyers can shop with confidence, knowing that the product they're after is indeed a good option.