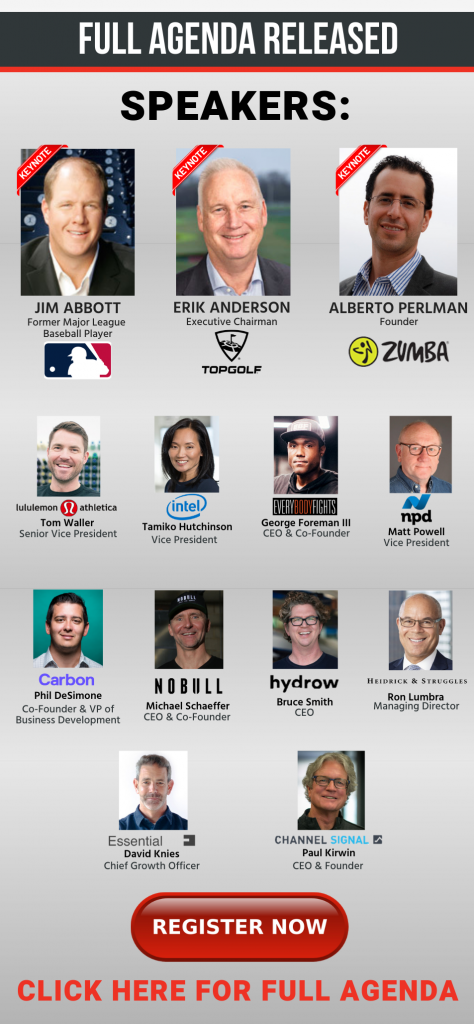 Park City, Utah | June 13, 2019
Channel Signal CEO Paul Kirwin rounds out a highly respected group of speakers and keynote speakers slated to present at the annual Sports and Fitness Industry Association (SFIA) Industry Leaders Summit. The two day event will be held September 25-26 in Baltimore, Maryland.
The SFIA exists to promote participation in the industry with the membership and participation of thousands of sporting goods and fitness brands, manufacturers, retailers and marketers. The Industry Leaders Summit is an event made up of mostly C-Level Executives, Presidents and Vice Presidents. In its 7th year, the Leadership Summit is a forum for networking, exploring trends and discovering innovations.
Mr. Kirwin, author of Stand Out in the Age of the Consumer will discuss the relationship between brands and customers. As the relationship continues to grow closer and more complex, he outlines some of the major issues driving the customer experience today by measuring large datasets produced by consumers through product reviews. This breakdown helps senior management align with their target markets and guide marketing, sales and product development.
Will you be at the Industry Leaders Summit? Interested in booking Paul for a speaking engagement? Connect with Paul on LinkedIn, Twitter, Email or PaulKirwin.com.