Updated June 2019
If you work for a product-focused, consumer-centric company and you aren't measuring product reviews, you'll want to pay attention to this infographic. Product reviews are widely used when consumers are considering a purchase. And they have a real impact on sales.
5 Current Product Review Facts
Shoppers check them.
74% of Americans consider product reviews important. Worldwide, that number is 71%. (Simon, et. al., 2019)
They impact sales.
The purchase likelihood of a product with just 5 reviews is 270% higher than one with no reviews (Northwestern.edu, 2017).
Bad ones are ok.
Purchase likelihood is highest above 4.2. But, interestingly, it spikes in the 4.2 to 4.4 range and then goes down slightly above 4.5. This indicates that shoppers perceive overly positive reviews as "too good to be true" (Malowska, 2017).
They are also read in stores.
51% of shoppers use smartphones to read reviews in stores, also known as webrooming (Holmes, 2016).
The written review text matters.
94% of people report reading review text, not just looking at the star ratings (Fan and Fuel, 2016).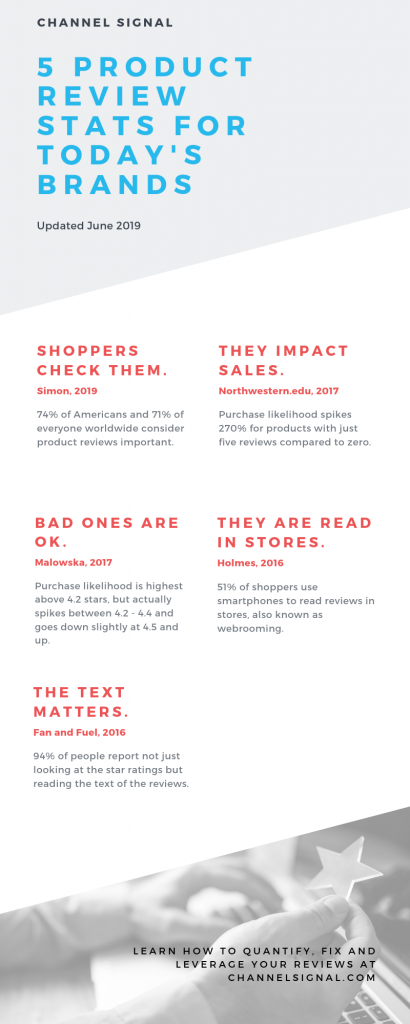 Learn how to quantify, fix and leverage your reviews.
Sources: