Adobe Analytics reports the following for 2018:
$6.2 billion in just online sales on Black Friday (traditionally a retail holiday). Up 19.7% over last year.
$6.4 billion on Saturday and Sunday in between, a new record for the biggest online shopping weekend in the U.S., up 23.6% over last year.
$7.9 billion in just online sales on Cyber Monday, 17.7% growth over last year.
And what does this huge amount of business yield? Reports from the users on their experiences through product reviews. They will go to e-commerce sites like Amazon, which have become huge publishing houses, write about their experiences via reviews, and millions will read them.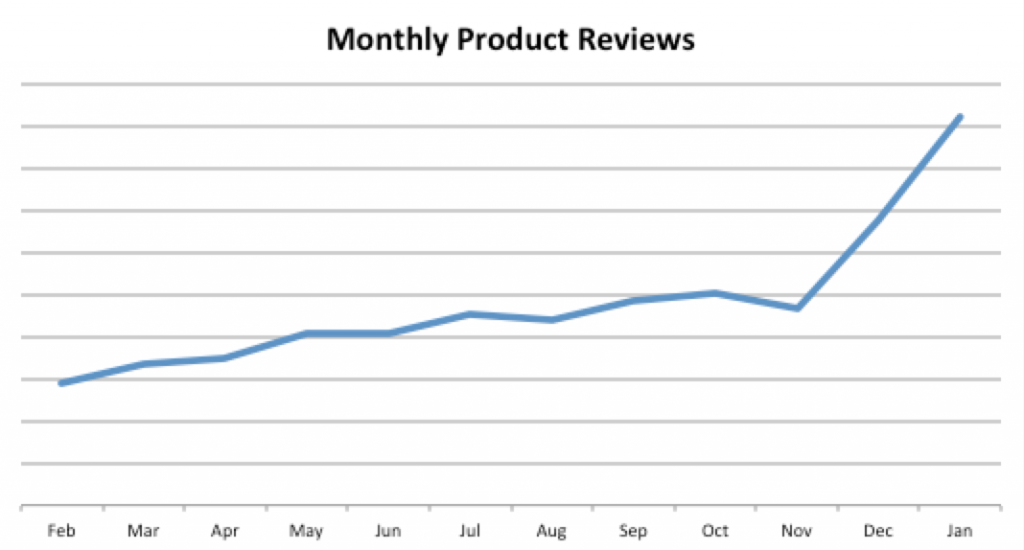 On average, a brand's product reviews increase 43.6% during the period from October to January*.
Product users are now the largest and most influential sales force in the world.
And what should businesses do… Listen to what the users publish, because those are the messages the your future customers trust.
And that's why I wrote the book, Stand Out in the Age of the Consumer. The pendulum has swung away from mass messaging and is now squarely on the side of consumers trusting each other.
*Based on Channel Signal customer averages for 2016-2017