What percentage of your customers take the time to write a review? It's a number most businesses could acquire with some ease. What we do know is that across industries, the average is 10%.
We also know that a staggering 90% of consumers read online reviews. Again, this could vary by industry, but these two statistics sum up the 10/90 Rule of Reviews: 10% of customers write reviews and 90% of consumers rely on them before a purchase.
The leverage of the 10% of people who write reviews is impressive. 82% trust them (higher than any other source, next to the opinions of friends and family). And it's estimated that $400 billion in global e-commerce product sales are tied to them.
Product Reviews: Trust & Leverage Infographic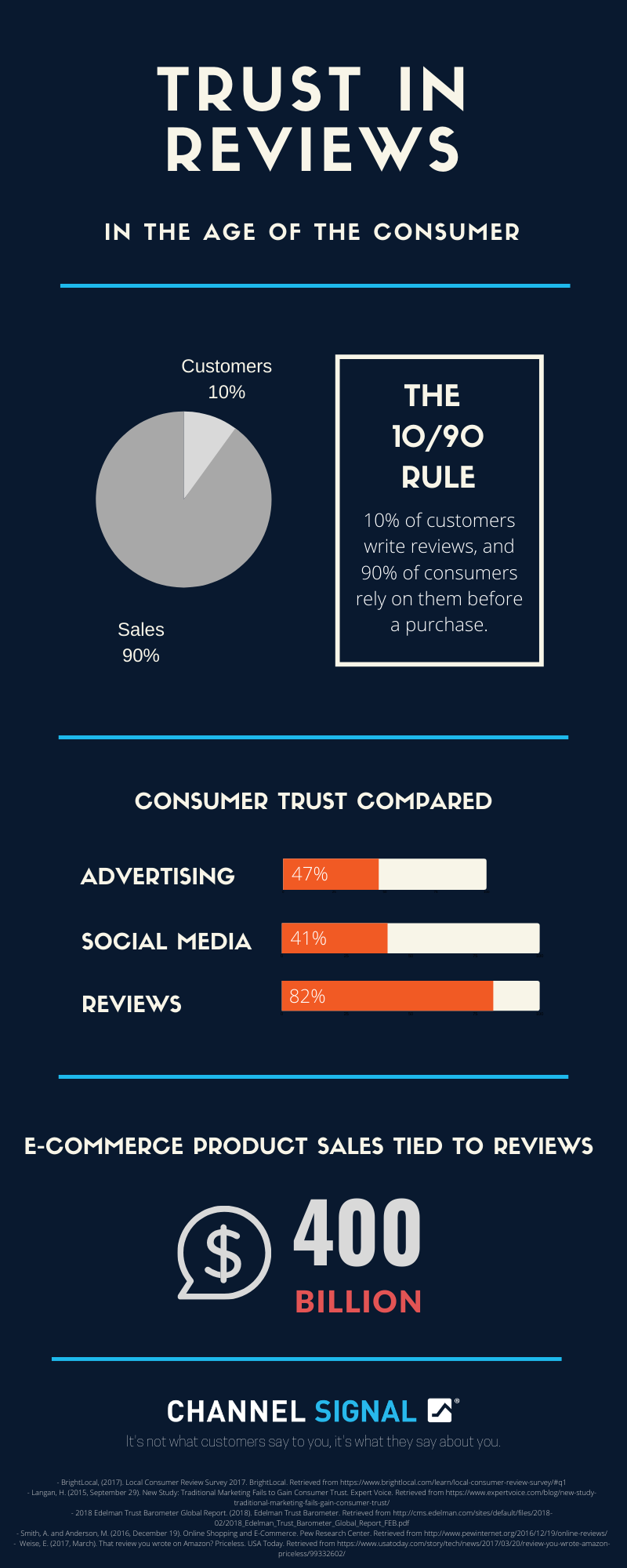 Measure the Force Leveraging (or Detracting) From Your Brand
By combining quantitative and qualitative review aggregation and analysis, brands can understand the messages that are being aired by the 10% of customers writing reviews. Here are some ways brands and manufacturers are taking action:
Spot competitive products encroaching on best performers, learn why and mobilize.
Replace nondescript language with the precise words happy customers use to describe product features.
Avoid expensive change orders with the early warning signs voiced by customers most often.
Promote more of the products that are predicted to perform well based on customer feedback.
Boost sales when marketing reflects real-world ways customers use products.
Want to explore how you can measure and take action on the opinions of your 10%? See how Channel Signal can help.