This blog is part of a new Channel Signal series, Runner-to-Runner, where we examine topics and trends within the peer-to-peer conversation about running goods through product reviews. Today's topic is running footwear. The full report can be downloaded below.
Channel Signal recently measured the market conversation in the running footwear industry. Tracking five leading brands over 12 months, we collected, cleaned and analyzed 121,000 reviews through robust aggregation and analysis.



In the running footwear industry, consumers influence demand more than ever. If you're a brand in this space, you may think you know everything about your consumer through your Voice of the Consumer (VOC) program. However, traditional VOC doesn't include what consumers trust most: product reviews. Product reviews have an 84%[1] trust rate. 67%[2] of shoppers say they check them before visiting a store, and 58%[3] check their mobiles while in a store. Reviews are a big part of the online and brick & mortar shopping experience.
Statistics: The Unboxing Experience of Today's Runners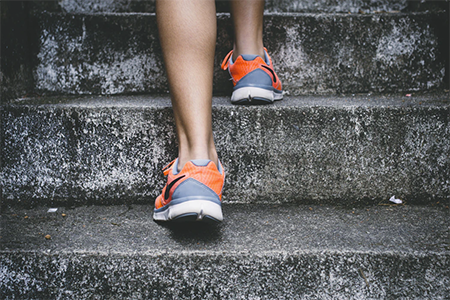 If you're a runner, hiker or walker, you've likely experienced the long and drawn out break-in period for a pair of new shoes. This stretch of time is blister-prone and painful, quite the opposite of the experience athletes want when spending $50 to $200 on a pair of shoes.
But when that break-in period is good, it's oh so good. Consumers are so surprised and delighted when a running shoe fits great "out of the box", they are highly likely to brag. One of the most measurable forms of this is product reviews.
Within the data set mentioned above, product reviews mentioning the "out of the box" experience:
2% occurrence
Estimated Impact 22,510 people[4]
85.4% positivity (report benchmark was 82.6% positive)
What Are Runners Saying to Other Runners? "Out of the Box" Footwear Examples
---
Get the Full Runner-to-Runner (Running Footwear) Report
Oops! We could not locate your form.
Questions? Email us at
info@localhost
.
---

Sources
[1] Retail Dive, Why researching online, shopping offline is the new norm, Sandy Skrovan, May 17, 2017
[2] Inc., 84 Percent of People Trust Online Reviews As Much As Friends. Here's How to Manage What They See, Craig Bloem, July 31, 2017
[3] Estimated Impact: Because only 10% of people write reviews, we can estimate the number of products sold. If all things were equal with the 90% of people who didn't write a review, the same percentage of people would have had the same issues. For example: 100 people purchase a product. 10 of them write a review. 2 of those complain about shoe laces. We can surmise that 20% of the 100 people felt the same about the shoe laces, making the estimated impact of the shoe lace issue 20.
[4] Retail Dive, How Shoppers Use Their Phones In Store    Sandy Skrovan, June 6, 2017