Since the pandemic, online research and buying by the consumer has skyrocketed. This has brought about a shopping cart abandonment problem. Only 30% of consumers who fill a shopping cart with product complete the sale. 70% abandon their shopping cart. What does this mean? If a company does $100 million in sales online, it means that consumers filled up $333 million worth of product in a brand's shopping cart and then just left it.
Point of Pain: significant lost revenue; massive amounts of inventory taken out of circulation.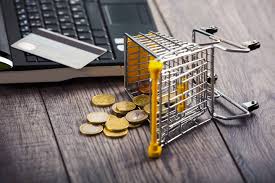 Solution: bring an aggregated score to each product when a consumer enters the purchasing process. Consumers trust each other, so it reinforces consumer research, adds comfort and provides a compelling reason to complete the transaction.
The points of pain in a vertical or market are usually easy to identify and very tough to solve. We have worked on this solution for months. I raise my hand as a witness.
Call us, we can help with cart abandonment.