Not to bring the pandemic into it again, but with the depth of change it has brought to the world, it's hard not to reflect on the way it has transformed our lives. Technology has enabled many of us to stay home, safely in our bubbles, and operate "as normal." We work on Zoom, stream Netflix, crank Spotify, meet up for virtual happy hours, and shop from online retailers, on a local and global scale, by scrolling on our smartphones. Now that we are a year into the pandemic and at a peak of online shopping, it's time to change how we shop – to turn the power of product reviews into a better customer experience, to help digital shoppers buy with confidence.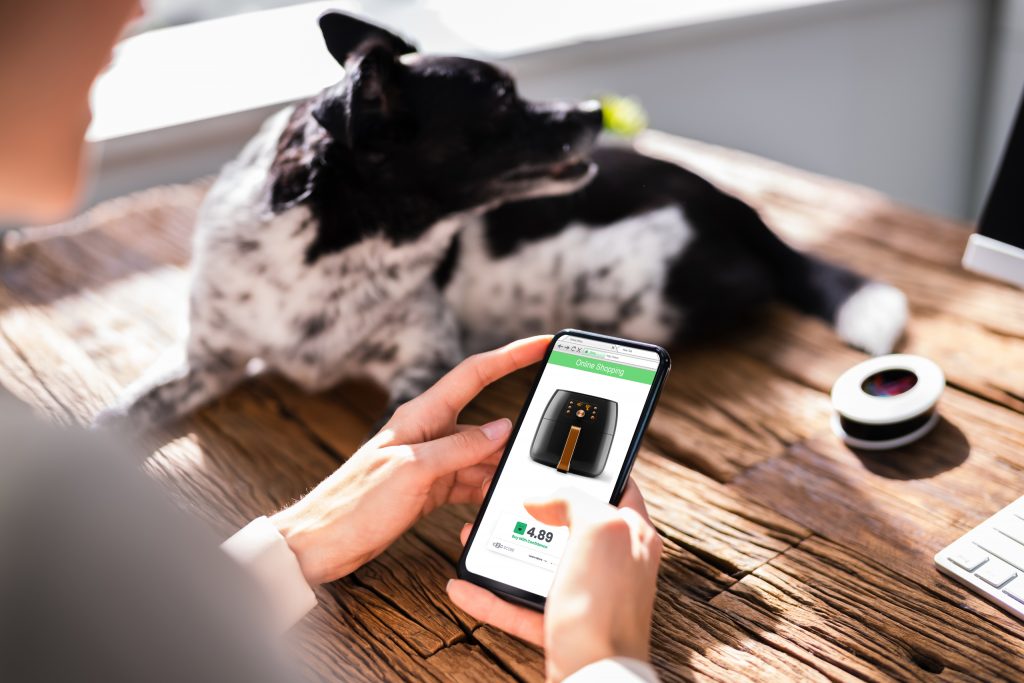 In the post-pandemic world, online shopping has become routine, and in 2020 alone, there were over 2.05 billion digital shoppers who spent an average of two hours a day browsing and shopping online. And, the way we shop is changing too – with more than half of online sales expected to take place on smartphones in 2021. With user behavior changing, it's time for online retailers to change, too, to keep pace with the next generation of digital shoppers. Think about it: you sit down with a White Claw and get bored streaming – and buying an air fryer (so hot right now!) has been on your mind. You find one that seems to fit the bill, but by the time you get it in the cart, and with a $200+ price tag, how can you be sure that this is the one? (Not so different from swiping on Bumble!) So, you leave the first site you found to look around a bit and see what other people are saying. There are pros and cons. Some reviewers are all about it, and some trash it. You're left with a better-for-you French fry craving and indecision. For retailers, this is a problem. With roughly seven out of ten shoppers abandoning their carts – and taking their money with them – and conversion rates at a low 2.75%, it's frustrating on both ends. You can't figure out what to buy, and retailers can't reliably sell it to you. 
This is where the C2C Score comes in—and how we're transforming the online shopping experience. We do the "dirty work" for consumers and retailers to aggregate and verify online reviews. We collect, clean, remove duplicates, and validate millions of reviews from all major e-commerce sites and deliver them through one score—from 'buy with confidence' to 'reconsider'—to simplify the shopping experience without the need to leave the website. You instantly gain confidence knowing that your new air fryer is the best bang for your buck, and retailers can ensure they're maximizing product information and transparency to drive customer experience. We serve up the C2C Score right at the Buy Button, so when you're online shopping, even after that second White Claw, you can easily see that the product you're after is a good option. See it in action here. [link to video].