When the Ever Given, one of the world's largest shipping containers got stuck in the Suez Canal in March, it was truly the icing on the pandemic cake. As Fortune writes, it became "a giant metaphor for a world that's stuck—stuck in a lockdown, stuck awaiting a vaccine appointment, stuck wondering when our kids will go back to school…." While, spoiler alert, the Ever Given has since returned through the canal and is back in port, global supply chain issues, fuelled in part by the blockage, and the pandemic, continue to plague us.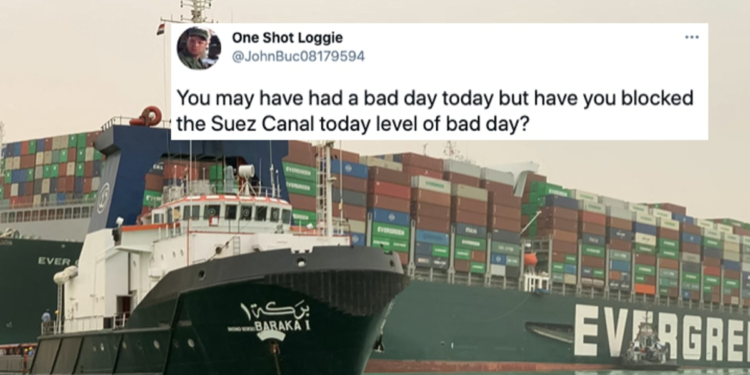 As we reach the cusp of what may be the most challenging holiday shopping season ever, let's look back to March of 2020. That's when everything shifted, as consumers entered a pandemic-infused hibernation and, cut off from the brick-and-mortar realm, flocked to digital channels in record numbers.
According to McKinsey, the rate of e-commerce penetration in the US grew by ten years in 90 days in 2020, reaching around 33%. This wasn't an isolated event either. Over the first six months of 2021, as consumers slowly emerged from their homes, retail sales reached $3.2 trillion (not including food services).
At any other time, this surge would be music to the ears of retailers around the world, and initially, it was, especially for businesses that had been struggling to stay afloat. But demand soon began to dwarf supplies, which were running thin due to disruptions caused by extreme weather patterns, raw material shortages, the pandemic, and a supply chain that simply broke down. 
Now, as retailers finalize plans for the holiday shopping season, a critical theme has emerged: balance. This season businesses don't have the luxury to overproduce products they think will be in the highest demand—it's now all about identifying the right balance between supply and demand.
The best way to do that is to listen to what customers are saying. What products are they talking about, which are receiving the best write-ups, and are most frequently recommended to others? Businesses can't get these insights from their own products through surveys or a call center, but they can look at their own reviews.
Reviews offer the most truthful, uncensored opinions from consumers because they are communicating with each other.  In fact, they are your most effective tool to determine what shoppers will be looking to purchase this holiday, and they will actually help drive purchases. According to BrightLocal, 3 out of 4 shoppers say they trust online reviews as much as personal recommendations.
These reviews will also provide insight into consumers' concerns, or lack thereof, around pricing and supply. We recently examined about 250K worth of reviews on our platform. What we found is that only 500 reviews mentioned: "out of stock." Looking at the price, only 18% of consumers are grumbling about the high costs from a three-month data set of 7,000 reviews mentioning the price. This tells us that shoppers expect there will be inventory issues, and they will likely not be deterred by inflated prices. For now. However, as we approach the holiday shopping season our bet is consumer acceptance will wear thin and negative reviews regarding supply and pricing will spike. 
So how can retailers get ahead this holiday shopping season?
Gain access to as many reviews as possible—not just the 15% you have on your site

Examine this feedback being shared by customers

Identify those items generating the most buzz

Stock up on what you think is enough to meet this demand.
The actions you take won't be perfect, and your customers know that. In fact, they expect transparency about product availability.  However, if you spend time analyzing reviews from across the internet, you will likely be one of the few retailers still communicating and shipping products to happy customers as the holidays draw closer.