It's been 15 years since I told SNEWS, "3point5 is the standard distance in feet between a retail salesperson and a consumer when they are having a conversation on the retail sales floor. I believe this distance is ground zero."
It's kind of a Da Vinci Code thing,
but consumers and retail salespeople are almost always that distance apart when they talk on the retail floor. And it used to be that everything could be derailed for the brand in that last 3.5 feet. Meaning, a brand's mass advertising, point of sale displays and incentive programs could all be for naught if the sales person had a good pitch for another product and closed the deal. 3Point5 was focused on bolstering the knowledge and brand affinity of that sales person.
I certainly believed that the retail sales floor was ground zero. And I wasn't the only one. 3Point5 received funding 2 years after its inception,Since then, several re-brandings have taken place. From SwarmBuilder to Experticity, the business is today known as ExpertVoice: the world's largest community of retail salespeople and influencers/experts.
The New Retail Landscape
In 2007, just a few years after I founded 3Point5, Apple released the first iPhone. I never could have predicted how much it would change the retail landscape.


New results from a 2019 study say that consumers now utilize and trust information that they get from their phones over that of retail salespeople. In fact, nearly 70% of respondents say they prefer to seek out product reviews on their phone rather than ask an associate about a product. Armed with their smart phone in hand, consumers are better informed and faster at finding information than ever before. Even right from the retail floor.
The game is not over yet. In the same survey, 38% of shoppers who start their shopping journey on a phone and 43% of those who begin on a desktop end up actually buying an item in person at a store.
So, the in-store experience still carries weight. But, things are different.
That 3.5 feet is even tougher due to the increased knowledge of the consumer. When a consumer does approach a retail salesperson, they are armed with a phone providing them with product reviews, specs, comparable products and possible deals.
That salesperson needs to be able to discuss all of those points, make sense of them and close the sale. She should be more technologically advanced, carry a phone or iPad so they can be as informed as the consumer on the spot. She should also have the power to make significant decisions, including pricing.
Today, that 3.5 Feet has Gone to Infinity
The phone is just the catalyst for what consumers trust most today: one another. Consumers can get product information from one another in the palm of their hand, no matter the distance.
The "feet" that were once the final impact of a sale are now much more complicated. Twenty years ago the knowledge base lived with the retail salesperson. Now, the knowledge base lives with the consumer and it's up to the retail salesperson to engage and improve the discussion with more knowledge.
This is the Age of the Consumer.
Understanding the customer experience isn't what most brands think it is. It's why I wrote a book. It's why I founded another company. I have and always will be passionate about helping brands connect and affect what matters most.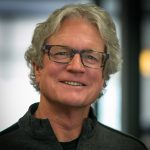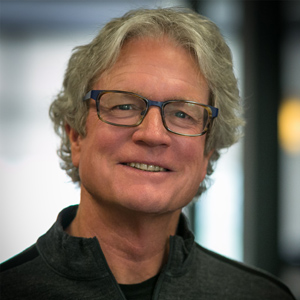 Paul Kirwin is the CEO and Founder of Channel Signal. He is a Rocky Mountain Emmy award winning writer and director. Under his direction Kirwin Communications won regional and national awards in most media including Addys for video, radio, billboard, print and cross-media. In 2010 he was named on of the top ten most influential people in the outdoor business. Paul is an avid mountain biker, fly fisherman and environmentalist. He lives in Park City, Utah with his wife, two dogs and two horses.