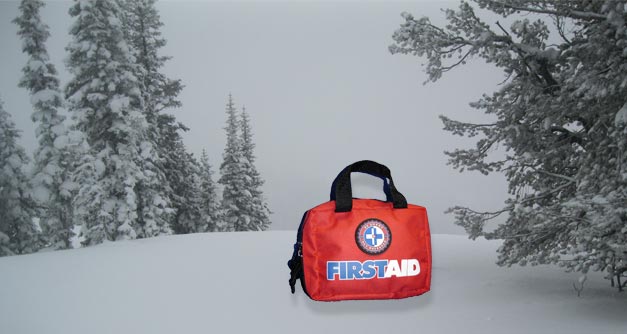 On the day after Christmas, Amazon published a press release summarizing its 20th holiday shopping season in business. The article mostly focuses on the record growth of its Amazon Prime program and other statistics, but we were more interested in what was happening in the outdoor recreation space. The bestselling outdoor products on Amazon are very telling of what's been on our minds as consumers this past month.
1. LifeStraw Personal Water Filter
Water is one of the foremost environmental issues of the day, with concerns ranging from availability to water quality. Weighing just two ounces, the LifeStraw allows the user to drink directly from streams, ponds and lakes, or can be used with a water bottle. Each straw can filter up to 264 gallons of water to remove 99.9999% of bacteria including E. coli and salmonella, and 99.9% of waterborne protozoa, including Giardia and Cryptosporidium. The best part? For each one purchased, one will be sent to a school-aged child in a developing country.
What Social Consumers Are Saying
Channel Signal tracked over 4,000 consumer comments about LifeStraw on Twitter, Facebook and Tumblr alone. This is clearly a unique new design that resonates with outdoorspeople and those concerned with drinking water safety.
15 amazing inventions that help save lives! Like the Lifestraw:

15 amazing inventions that help save lives! Like the Lifestraw: http://t.co/TORqMO2ajf pic.twitter.com/kQpChvtbNW

— UberFacts (@UberFacts) November 2, 2014
Innovative LifeStraw Campaign Brings Clean Water to 150,000 Kenyan Students http://t.co/w4jIkUwCRg
— judemuoki (@Judemuoki) December 3, 2014

Channel Signal Review Score


What it Says About Us
There are three types of people who are interested in the Life Straw. (1) people who are fascinated by it (i.e. the tweet about filtering urine), (2) people who will use it for camping and backcountry outings, and (3) people who need this to sustain life in third world countries. There is a humanitarian component where customers in buckets one or two will be helping those in bucket three, which certainly doesn't hurt the sales numbers. We are more likely to buy a product that is first useful for us but also has a greater meaning.
2. Emergency Mylar Thermal Blankets
these plastic and metallic sheets were originally created in the 1970's for the space program. Waterproof, windproof, lightweight and inexpensive, these blankets can be lifesavers that prevent hypothermia, or just an easy way to keep warm. People use these in emergency kits, at cold sporting events, and after marathons to minimize heat loss caused by evaporation, perspiration, moisture or blood.
What Social Consumers Are Saying
Channel Signal tracked over 4,500 consumer comments about space blankets and mylar thermal blankets on Twitter, Facebook and Tumblr alone. A lot of this chatter was from retailers, resellers and affiliates promoting sales on these products. But there was some legitimate consumer chatter about space blankets.
"@ceoYangHyunSuck: Chae is back in Korea wearing a gigantic foil omg pic.twitter.com/7UrFVstvpg" that is space blanket folks

— izzati (@FATMXCL) December 8, 2014
During @FlyYMM evacuation someone busted out their space blanket from their survival kit. #ymm #prepared pic.twitter.com/BlCSaOANDx
— Cameron Loose (@cloose2) December 19, 2014

Channel Signal Review Score


What it Says About Us
It's unclear whether these space blanket purchases are coming from the mothers of outdoorspeople who are worried about their safety, or if these are actually being used on a regular basis by consumers. Based on the customer reviews, it would seem that consumers are mostly buying these to put in their cars in case of emergency. So what does that say about us? We just want to be prepared for the worst and don't want to be left out in the cold. Plus, this is an awfully cheap holiday gift idea.
3. Zippo A-Frame Hand Warmer
With this third most popular product on Amazon the "emergency preparedness" trend really starts to become apparent. What people love about Zippo already is that they're a reusable lighter that can be used in harsh wind and weather conditions. This hand warmer allows for up to 12 hours of warmth with one lighter fluid filling, and is perfect for anybody who would like warm hands in the cold outdoors. These would be perfect in any emergency kit or backpack for those going snowmobiling, skiing, hunting and more.
What Social Consumers Are Saying
Channel Signal tracked over 500 consumer comments about the Zippo Handwarmer on Twitter, Facebook and Tumblr alone. Not quite as many as the other two on the list, but people certainly like this product.
@jjonswag where??

— Ted Tris (@Indian_Matt) December 11, 2014
@Zippo This could put a smile on any face, no matter what the weather will bring 🙂
— Lost Dreams (@canadajeep) February 2, 2014

Channel Signal Review Score


What it Says About Us
The fact that all three of the most sold items on Amazon in December have to do with emergency preparedness means that we all have a healthy fear of the unknown, and we want to be ready for it. It's not exactly "doomsday prepper" status; nobody's building underground bunkers in their backyards. It's more the legitimate fear of being stranded somewhere in the backcountry and wanting to survive comfortably.  
Channel Signal aggregates consumer reviews about your products into one simple report, and can even compare your competitors' product reviews. Learn more.