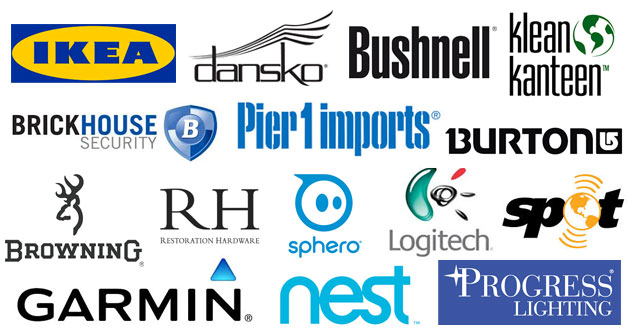 We don't usually like to call out companies for what appears to be an obvious oversight, but in this case we just couldn't help it. There are some major corporations who appear to be missing the boat on product reviews. They all offer e-commerce on their websites, but aren't collecting and displaying product reviews.
Question for These 15 Companies: Why Are You Not Collecting Reviews on Your Website?
If a brand or manufacturer offers e-commerce on their dot com—like these 15 companies do—collecting and displaying product reviews can:
help customers as they decide which product to purchase
encourage customers as they decide whether to purchase from you at all
improve marketing messages as you discover misunderstandings through reviews
direct product development teams to fix flaws in your products
Our guess is, if they aren't monitoring reviews on their own site, they aren't doing any sort of product review collection from all of their e-commerce partners. And this means they are not understanding the true voice of the consumer.
What's The Answer?
If the answer for not displaying reviews on an e-commerce site is that you're afraid / unwilling to display negative reviews, we can negate that argument. Studies show that customers are more apt to purchase a product with review volume even if the ratings are less than perfect. As long as they have the ability to read what the flaws are, and as long as your product is perceived as being popular (as indicated by review volume), they're likely to purchase.
With all that said, if you still don't want to collect reviews on your dot com, there's no reason not to be analyzing and getting the same benefits from reviews on your e-commerce partner sites.
That's where Channel Signal comes in. Channel Signal provides product review collection, organization and analytics for brands and manufacturers. This can happen on or off of your own website. We monitor and aggregate product reviews from sites like Amazon, Bed Bath and Beyond, Walmart and many more. Take a tour.