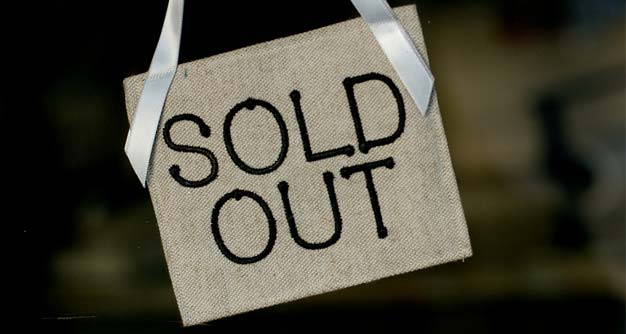 Regardless of where you live, if you've listened to the news at all this year, you might have caught on that the winter of 2013-2014 has been a doozy. If you've looked at your Twitter or Facebook feed on the other hand, there's not a frozen snowball's chance in hell that you missed it.
Starting with the extreme cold wave in early January, dubbed the Polar Vortex, at least 49 cities reported record lows in a single day. Since then, a good portion of the United States has experienced record-breaking temperatures, snowfall and school closures… and it's only March.
2014: The Winter of Climate Strange
Snow York City – The Big Apple has seen 14 snowstorms this winter so far, with the most snow ever recorded for a January-February period. Total snowfall thus far is 56.6 inches.
Chiberia – The Windy City has seen 45 days of measurable snow on the ground, the most in 129 years.
Snowhio – The Cincinnati area has seen its fourth snowiest season on record (so far), with 32 consecutive days of measurable snow on the ground.
Capital Cold – Schools in the Metro D.C. area are considering shortening spring break and nixing Memorial Day to make up for the 10-13 snow days its schools have had to take.
Chilly Philly – Philadelphia's winter has made it into their history books as the third snowiest ever with 58.4 inches to date.
South Pole – Even the south was not exempt from mother nature this winter. At least a dozen deaths were blamed on February's Winter Storm Leon, followed by 26 deaths during Winter Storm Pax a couple of weeks later.
The Great Snow Boot Shortage of 2014
I think we all know what it's like to traipse around in the snow without the proper equipment. Feet get wet. Feet get cold. Feet get blisters. It's all around a bad situation.
As anybody with a basic sense of economics might guess, when snow falls, the demand for snow-related apparel grows. Unfortunately, as retailers haven't quite mastered the science of meteorology, the supply did not increase with the record-breaking weather of 2014.
In short, New York City ran out of snow boots.
Channel Signal started to pick up the trend through social channels back in February. Macy's, The North Face, Uggs, Eastern Mountain Sports, even Payless ShoeSource were virtually out of stock of snow boots, or had very limited sizes. A flurry (no pun intended) of outcries flooded the Facebook and Twittersphere. Even the online supply was dwindling, and nobody bothered to tell the marketing departments.
What's worse, forecasters seem to think the snow and cold will continue to pile on in March for much of the eastern U.S. But, following their typical calendar, many stores are already stocking spring gear. This begs an interesting question for brands and retailers. As Climate Change continues to drop strange weather occurrences onto our seasons – which, from an inventory perspective we'd hope to fit neatly into scheduled buckets of time – should we continue to adhere to those schedules? Or should we strive to make our supply chains more flexible?
It all comes back to the age old question of predicting the weather.
"I've never been one to bet on the weather." – Paul Getty
"The trouble with weather forecasting is that it's right too often for us to ignore it and wrong too often for us to rely on it." – Patrick Young
Photo: Jeremy Brooks