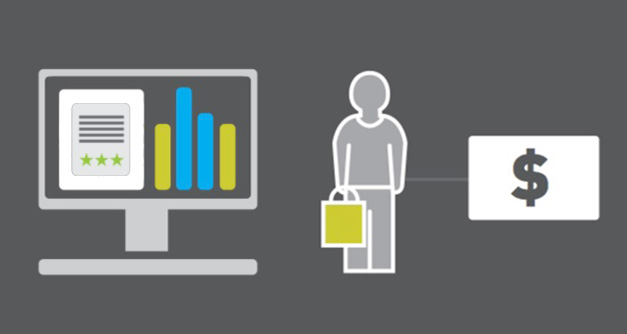 If I had a nickel for every company who's said they don't need to measure consumer feedback because they "read reviews every day", I'd have at least a five-spot. Coffee, anyone?
I don't care who or how many people within your company are reading your product reviews. Until they are aggregated into one platform that helps you analyze trends, they're not quantifiable. Decisions should not be made based on anecdotal evidence, and the fact that such large corporations aren't measuring this stuff on a bigger scale is baffling.
That's not to say everyone at these companies agrees with the practice of reading reviews manually. Most of them roll their eyes when they tell us that's their process. "It's not in the budget," they say. What these people need is backup to take to their teams to show how measuring consumer product reviews will help increase sales.
So here goes.
Today's Influence of Reviews on Purchasing Decisions
There's no denying that product reviews have a direct impact on the purchasing decisions of your would-be customers. Click the graphic to enlarge.


How Measuring Product Reviews Makes You Money
1. Review volume correlates with sales
Our numbers have proven that the volume of reviews directly affects sales. After all, if 90% of Americans read online reviews when making a purchasing decision, what happens when a company has no reviews?
With Channel Signal you can measure which partners, categories and products are lacking review volume. From there you can take action and implement a plan to sponsor more volume, and therefore more sales.
2. Know what reviewers love
You need to understand your positive reviews beyond average number of stars. Why? Because 9 in 10 who trust reviews say they actually read the review text. And they read an average of 4 reviews per purchase. Aggregation and text analysis are the only true ways to know what reviewers are loving about your products.
If you have hard data to back up what consumers love, you can share it with sales and marketing, who in turn can perpetuate the message. Product development will know what's positively resonating with consumers, and your brand will continue driving forward.
3. Know what reviewers hate 
When sales with a particular product category or product line are lagging, there is a correlation with negative reviews. You should have software that allows you to drill into the reasons.
Perhaps there has been a change in design and customers are complaining about fit being too large or small. This goes immediately to Product Development. The faster you know of negative trends that are swelling up, the faster you can fix them.
How Your Business Segments Take Action
Measuring consumer product reviews has implications for all departments.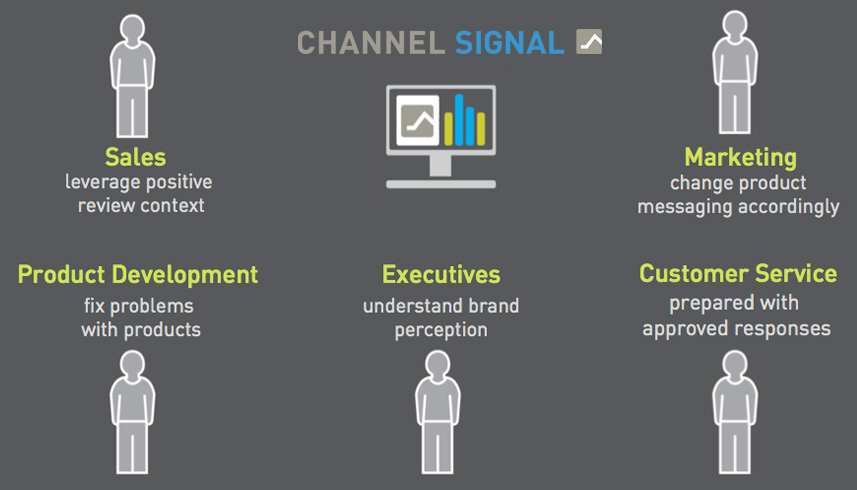 Channel Signal provides product review analytics for brands and manufacturers. When you're ready to start seeing an ROI on your product reviews, schedule a demo with one of our reps who can relay exactly how our platform will work for your unique business.