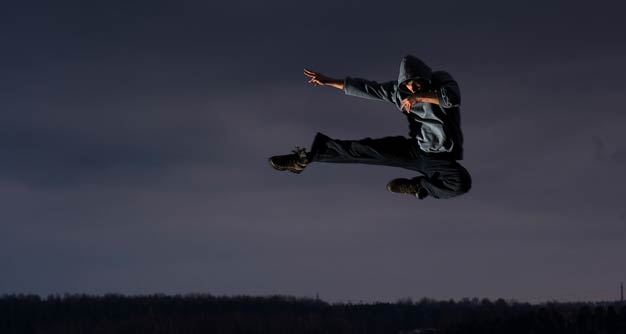 Okay. I've thought a lot about this post. The Smartwool Experiment. If you don't know what it is, go to Beck Tench's blog, The Smartwool Experiment.
You should read up. Why? Because if companies don't learn this lesson it will happen to them in the outdoor recreational space.First, SmartWool is a very good company. Have followed it for years and have had personal dealings with many in the organization. Good product. Well managed. Environmentally progressive. A star in the Timberland Group. The company thought it was handling everything with the
Smartwool Experiment
just right. And then BOOM…things went wrong in a hurry.
Here's the short story. A young woman, Beck Tench, is a SmartWool fan. She buys the socks. Pays the price. Recommends them to others. However, she did notice that her socks were wearing out faster than she thought appropriate for the 18 dollar price tag. She started a blog and called it The Smartwool Experiment.
She writes a song.
She writes SmartWool. Someone in customer service writes back saying the socks should last about a year. Good response. Honest. To the point. And then SmartWool writes another post to her, apparently from the product development or marketing department.
The Smartwool Experiment
"The SmartWool Experiment is a very interesting project. It feels good to see this work reinforce what we've observed, and validates all we've done in recent years to produce both more comfortable and more durable SmartWool socks. We're going to try and do a better job at REALLY answering the question, "How long should my SmartWool socks last?"    
(EDITED BY KIRWIN HERE)
"Ultimately, we could never predict how long any sock will last, as there are so many people using our products in different ways, with different habits, with different feet, with different shoes, in different climates, with different washing machines. . . you get the picture.
Here's a list of things we've found can impact how long it takes to wear out a SmartWool sock:
Wearing them outside without shoes – Not recommended (though we've been caught doing it ourselves occasionally)
Wearing multiple times without washing in dusty environments – the grit they pick up will wear the fibers faster
Long toenails – This one is a killer, keep them smooth and trimmed
Wearing socks with footwear they are not designed for – Look at the wear pattern above the back of the heel in the "Evidence" video. These socks were designed with a heel zone that is much more durable than the portion of the sock above it. We see this type of wear when people wear socks that don't match up with the footwear profile. A classic example of this type of mismatch would be a Converse All Star high top where the tight fitting top of the shoe is higher than the heel reinforcement in the sock. A sock and a shoe are a system, they need to work together properly.
Bleaching – Don't do it. They'll never feel the same again.
How often is it worn? – We wear our favorites more often. That means we wear out our favorites more often. We guess you will too.
Does the shoe fit? – Loose shoes will create more friction as you move.
Body chemistry – pH varies from person to person and during exercise"
(EDITED OUT THE REST OF THE RESPONSE)
Personally, I thought this response was fine. Explained why the durability of socks rests with individuals and their habits.
Beck Tench replied in a video saying that she felt manipulated. In its first response SmartWool wrote that the socks should last a year. Now the story has changed and its up to the wearer.  She said SmartWool made her feel like she should take responsibility for the socks wearing out. And she should buy Smarwool's new PHP socks for 19 bucks, which last longer.
As far as I can tell SmartWool did not respond and basically became passive. And this is where the problem started. Beck was hoping for some kind of a response. Post. Email. Pick up the phone. Again, as far as I can tell the company fell silent.
And The Smartwool Experiement continues to grow. Beck has published her 10th Episode in which she tries out Bridgedale socks that have been sent to her. Darn Tough socks have already arrived in the mail. Beck has published some consumer defenses of Smartwool, but the damage has been done.
SmartWool had an opportunity to strongly participate in the Smartwool Experiment. Should have sent Beck socks and had her test them. Made her a part of a consumer product testing team. Hell, made her chairperson of it. Had her get others on board and build the team. Had the team report back about durability, design, comfort.  What a golden opportunity.
Why did Beck feel manipulated? Why did she take it personally? Because she had a personal stake in SmartWool. She had bought many pairs. Had recommended them to others, and no doubt had many discussions about the socks. She believed. And she wanted to talk to her sock company about durability.
Had SmartWool continued the dialogue, engaged Beck and explored durability together, the company would now have a disciple with a growing blog. An influencer who is spreading the good word about SmartWool.
If your a good brand, sing out for all the world to hear.
Image: Hyeenus