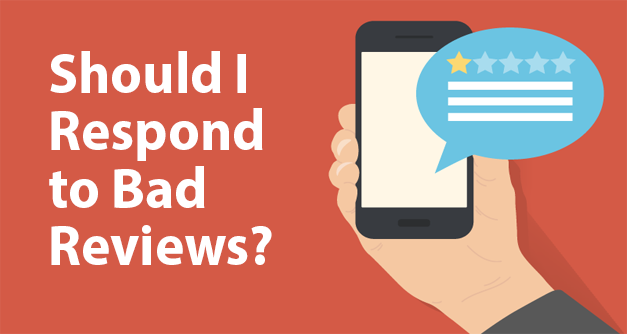 As a company, you have come to realize the power of product reviews. More than 90% of all consumer purchases involve reading at least some of the reviews left by current customers. Like most companies, your products probably have a few reviews in the one or two-star range. Should you respond to these negative posts? The simple answer is no, but there may be opportunities to respond in different ways.
Expectations on Social Media vs. Product Reviews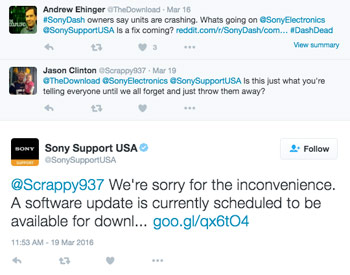 A comment on social media is not the same as a product review left by a current customer. A Facebook or Twitter comment was written with the intent of starting a conversation. Most customers understand bigger companies are following mentions on Facebook and Twitter and are actively looking for a response. This is a case where responding to a negative review (or "post") is acceptable and encouraged. And it should be done in a timely manner.
A product review left on a site like Amazon does not have the same intention. The goal of this review is to highlight the good and the bad of the product. By using the peer-to-peer network, current customers are trying to help inform future customers whether to buy or not buy a product.
By responding to a product review, the company is actively damaging this relationship.
Negative Reviews Actually Prevent More Negative Reviews
In the business review industry on sites such as Yelp, there is an unwritten rule: one bad review is equal to one hundred good reviews. However, with product reviews this not the case. Bad reviews are often good things. Bad reviews legitimize a product for shoppers. They understand that not every product is a good fit for every consumer, and it's not always a negative reflection on the company. Reading bad reviews allows the consumer to qualify what shoppers disliked, but aren't necessarily a deal-breaker for their own use.
For example, if a person with an average width foot sees a review from a wide-footed user complaining about tightness, it might solidify that this is an average width size and will likely fit them. As the brand, you want your products to be good for the customer, right? There would be no reason to respond to this type of review. Allow the consumers to have their own peer-to-peer dialogue.
Respond to Elements Within Your Control
Many times poor reviews discuss customer service issues. For example, a review may talk about packaging or delay in shipping. These reviews were still labeled as bad reviews, but there may be comments about how they love the product. When these negative reviews happen on your site, it is absolutely appropriate to respond to ensure other readers know that you are listening and took care of the issue. However, you probably have outside e-commerce partners such as REI, Target, Walmart and even Amazon. When you aren't the one doing the packing, shipping and customer service, there's no reason for you to respond by way of this channel. In fact, many of these don't have a platform to allow for any response, let alone a brand-specific response. You, as the vender company, will need to directly contact the ecommerce partner and get them to correct the packaging or customer service.
If I Shouldn't Respond, What Should I Do?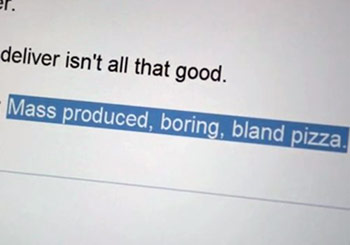 It is not necessary to respond to each and every bad review. In a study we did on over 14,000 reviews, more than 80% of reviews are positive. So the goal, when you get a few negative reviews, is to encourage other consumers to write reviews (most will be positive) as they will overshadow the very few bad reviews.
However, the thing you must understand is that just because a review is positive or 5 stars, it doesn't mean there isn't negative context in there. This also holds true for low-star reviews. That's why the best course of action is to let the community talk openly about your products and then analyze your reviews – beyond just the number of stars.
If your product reviews continue to be negative, then there is a great opportunity in using Channel Signal to monitor and analyze why the reviews continue to be negative and for your Product Development team to fix the problems.
Rather than responding individually to negative reviews, you can advertise that you changed your products to reflect consumer feedback. (think Dominos' pizza turnaround campaign). Responding to each review makes you look like an irritating micromanager. Improving your products as a reflection of what consumers have said makes you look like a genius – and consumers will stick with you.