Product returns are the new normal and they are reshaping how consumers purchase online. With e-commerce at an all time high, customers are using their homes as a dressing room for their online purchases. Consumers are purchasing multiple sizes, colors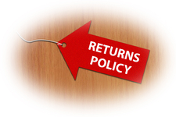 and styles, keeping what they like and returning the rest.
On average, 4% of current Channel Signal consumer reviews mention product returns. Data suggests that sentiment around a brand drops about 62% when people are talking about returns in their reviews. However, reviews that mention returns can have very little to do with the product itself, and much more to do with return policies, customer service and the overall ease of the return process.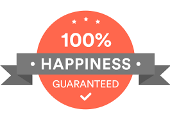 Although fit is the number one topic mentioned that can be tied directly to the product, negative sentiment is mostly based around a bad experience with the return, and far less with the actual reason for the return. Reviews based on not being able to easily return product include access to shipping labels and poor service.
Consumers are drawn to brand experiences that promote ease of use. This is especially true when it comes to return policies. 68% of shoppers say they review the return policy before purchasing online, 50% of them will abandon a cart if they do not like the return policy. An easy, clear return policy can create long term brand champions.