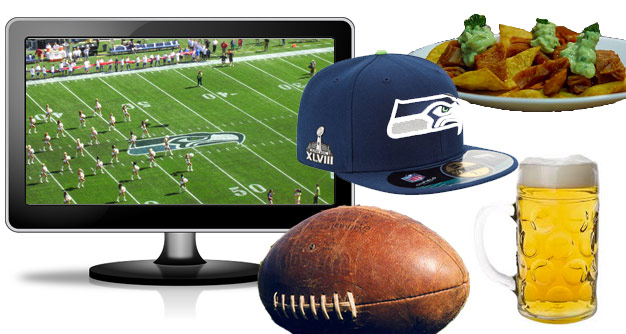 The National Retail Federation is the world's largest retail trade association, and they have just released some astounding statistics around retail and this weekend's Super Bowl match up between the Seattle Seahawks and the New England Patriots. What do these numbers mean for retailers, and how can they prepare and capitalize on the opportunities presented?
Super Bowl by the Retail Numbers
184 million viewers
Average viewer spending $77.88, up 14%
Total spending of $14.3 billion
43 million plan to host a party
What Are Shoppers Buying for Game Day?
79.3% will purchase food and beverages
10.8% will buy athletic wear, decorations & accessories
8.8% will splurge on new televisions
How Can Retailers Capitalize?
The spike in sales of certain items around Super Bowl time is nothing new to retailers and manufacturers alike. But this year's numbers, in particular the average viewer spending being up 14%, is great news all around. Retailers and manufacturers will do their drill of promotions and sales. But we have one thing to ask: what are you doing to prepare for this time next year? In particular, you should be aggregating and measuring consumer reviews on the products that spiked during the Super Bowl to:
Improve products next year
Understand and match the voice of the consumer
Prepare your sales, marketing and customer service teams with fitting messages
All stats sourced from this NRF article.