After much research Channel Signal has come to the conclusion that, 5% of buyers generally write product reviews.  Now, this percentage varies widely and depends on price and momentum (either positive or negative). But, again, across all products that number lands at 5%.
Now if 5% of buyers write the reviews and 90% of consumers read them when considering a purchase, wow! That's leverage a brand can use. Brands are constantly discussing among themselves how to increase their return on investment through advertising, social media, grass roots exposure like festivals, and brick & mortar incentives. Meanwhile, the buyer broadcasts their opinion to thousands of consumers considering a similar product.
The buyer is a brand's best salesperson, or worst detractor.
And measuring this 5% means brands can measure what is read and believed by a vast amount of Americans. It means buyers will direct you on which products to fix, which products are early winners, how your customer service is doing, and what language to lift from the positive reviews for marketing messaging.
The Voice of the Buyer affects Sales, Marketing, Product Development, Customer Service and Senior Management. And for once Senior Management can hear the true voice of the customer experience, capitalize on the positive, fix the negative and bring a new perspective to board meetings.
Most senior management teams are now telling their boards that they are getting closer to the consumer. Product reviews are the data that brings the consumer closer to all parts of a company.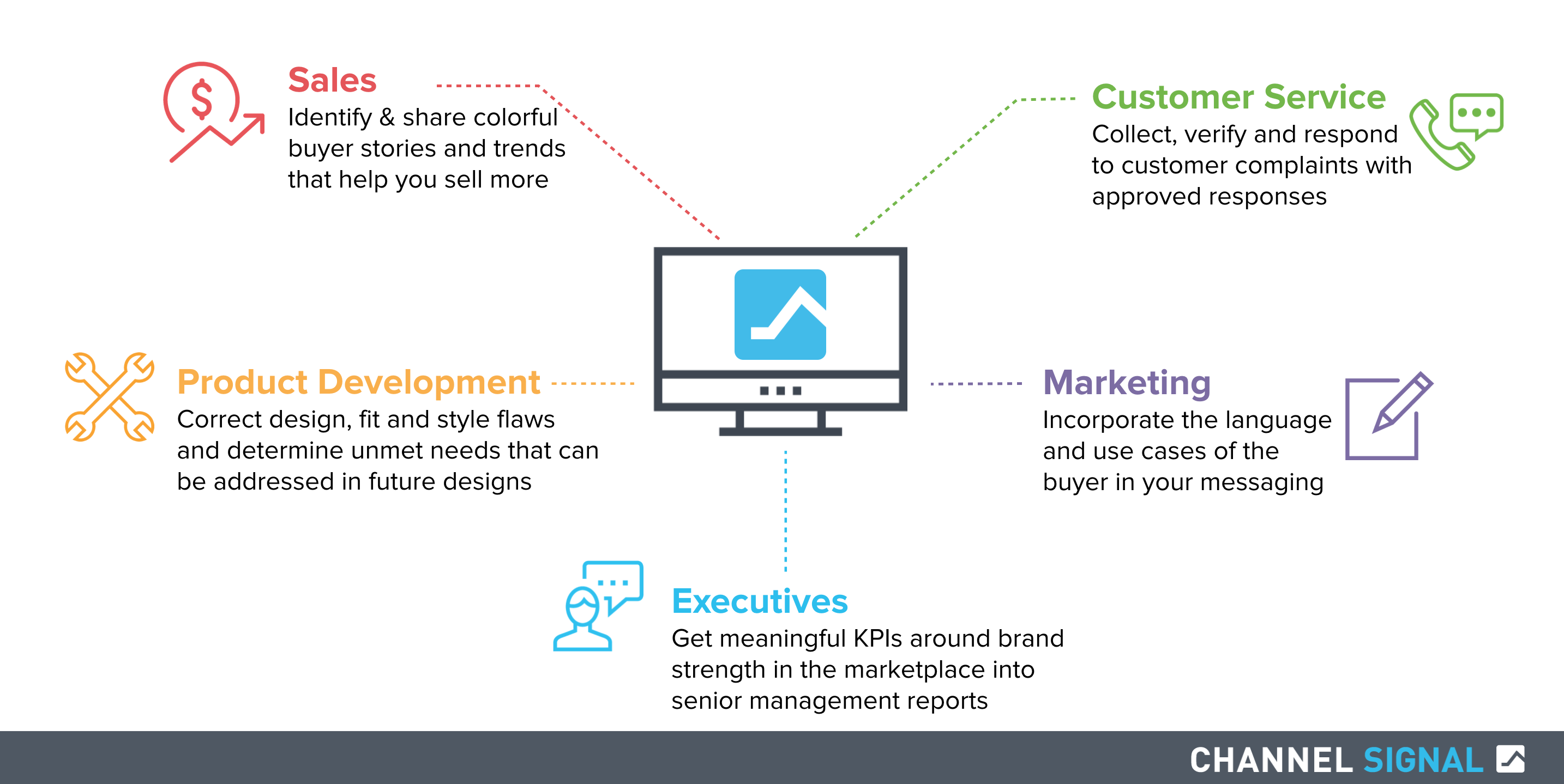 ---