In the early days of the pandemic, a phrase started getting tossed around: the COVID-15. As we—and we're speaking collectively here—burrowed into our couches and our beloved sports equipment sat to gather dust, we embraced hibernation with more vigor for snacks and drinks than normal, and for some of us, the weight started creeping on. If you didn't pick it up, that 15…it's pounds, although it is an exaggeration. According to research done by Harvard, about 39% of Americans gained at least 2.5 pounds during the pandemic. Another phrase that caught fire during the pandemic is people needed to stay 15 feet away from the refrigerator. 
At the same time, we shopped online for all sorts of things, with the idea that once life returned to normal, we'd jump off the couch and live again. But, as we added items to carts, we ignored our expanded waistlines and spreading feet and opted for pre-pandemic sizes. The problem? When waterproof shells and hiking boots started to arrive, the fit wasn't quite right for many, and items were readily shipped back.
Meanwhile, brands began to take notice. In 2021, Levi Strauss & Co. reported that 25% of consumers were wearing new sizes, and some scaled up the volume of their larger sizes to meet this new demand. 
Now that the world is normalizing, further weight fluctuations down the scale are expected as people head outdoors, into the gym, and back to the office. And with product returns on the rise, increasing from 10.6% in 2020 to 16.6% last year, and fit as the main reason items are sent back, it's arguably the most problematic factor to get right for consumers and brands. To solve this quagmire, the solution is two-fold.
First off, eCommerce brands must tap into consumer sentiment to see what people are saying to each other. We did a quick search on the Channel Signal platform for product reviews from March 2020, the start of the pandemic, until March 2022 using the search term surrounding "fit." 
Through reviews, direct consumer-to-consumer intelligence revealed that "fit" was the most significant issue, with 33% of the 2.7 million recorded pandemic and post-pandemic reviews. The star average was 4, which is not in the range of the shopper buy signal, starting at a 4.2-star average. Here are just a few examples of positive and negative that came up, which are representative of the "consumer take":
Love These Shoes 

Ordered the black/multi in 8.5M, my normal size. The multi color straps are mostly pink with some green and blue mixed in. I found the fit to be true to size with some nice arch support. I think that if your foot tends to be wide'ish, the straps may be too tight for you. I found the shoes to be very comfortable for walking. I would recommend but be careful if your foot runs wide. I am considering ordering another color.

Cute But Small In Size

I ordered an 8 because that's what I wear. These fit like a 7.5, I'll order again because they're super cute. If ordering go a whole size up.

Refund

Superrrrrrr tight is not true to size. I even got a size and a half up.
With product reviews aggregated from the entire Channel Signal review ecosystem,  marketing, product development, and sales teams can understand how their products are performing in the market, what's working and what isn't, respond in near real-time, and make changes rapidly. 
Next, you have to bring transparency to fit with an accurate sizing chart. When brands get it right, the reviews are positive:
Flattering, Cozy, Breathable, Odor Free
Narrows to give a flattering fit at the waist. Make sure to measure yourself and use Smartwool's size chart when selecting your size. This gave a perfect result for me.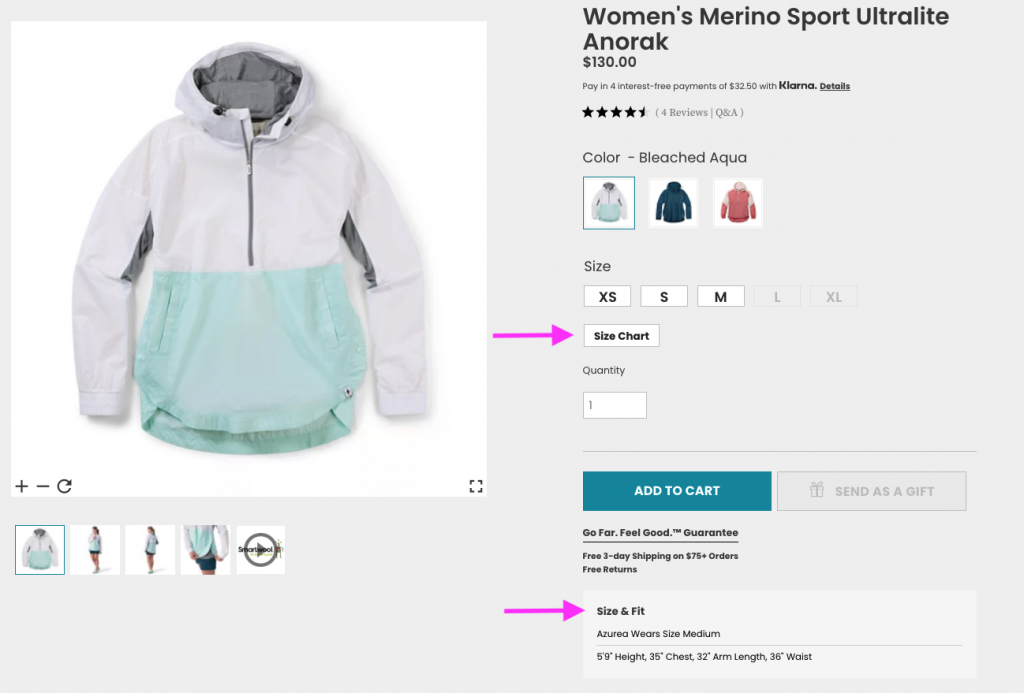 Get it wrong, and they turn out like this: 
Image tight shoe fit. 
Size Chart Way Off

I bought these for my girlfriend's birthday and she loved them. Only problem was the size chart was way off. I bought one size bigger and the slipper still did not fit her. (Too small) Very disappointed. 
Australian swimwear brand Andie is an excellent example of a company getting it right. Fit is featured on the top navigation menu; shoppers can learn more about styles, book a consultation with a Fit Expert, and take a quiz to determine the perfect size. By providing accurate information, shoppers feel empowered in their decision-making, and once the suit arrives, you know that buyers will hop online to share their feedback.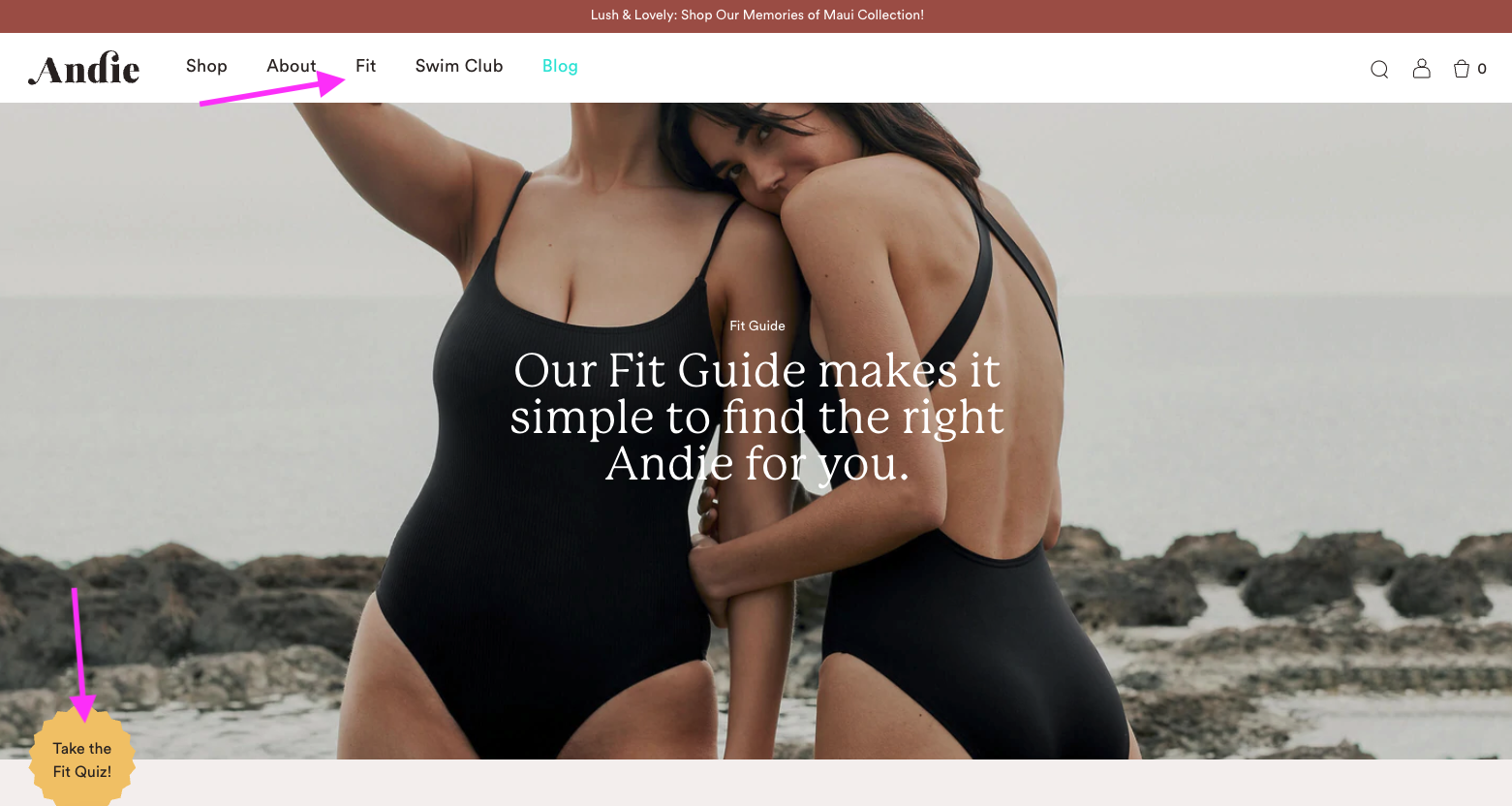 With returns becoming a major problem for eCommerce brands—read more on that in our last blog—brands need to take steps to minimize them while creating seamless shopping experiences. Fit is a significant factor for consumers—and one of the biggest challenges with online shopping. Get it right by listening to what consumers say about your product sizes, harnessing the power of transparency, and having sizing charts and access to experts, and your brand will be in good shape.