A shovel with a folding handle. A kitchen knife. A padlock. These things could represent purchases of simple tools needed for everyday life. They might sound like weapons in a game of Clue. Or worse yet, those used by a real life serial killer.
Unfortunately, this time, it's the latter. A real estate agent in South Carolina has been accused of and confessed to the killing and kidnapping of several people over 12+ years. And the investigation has brought to light some of his Amazon product reviews. Todd Kohlhepp, the suspect, published his weapon reviews under the account called "me".
The Amazon Review Serial Killer Strikes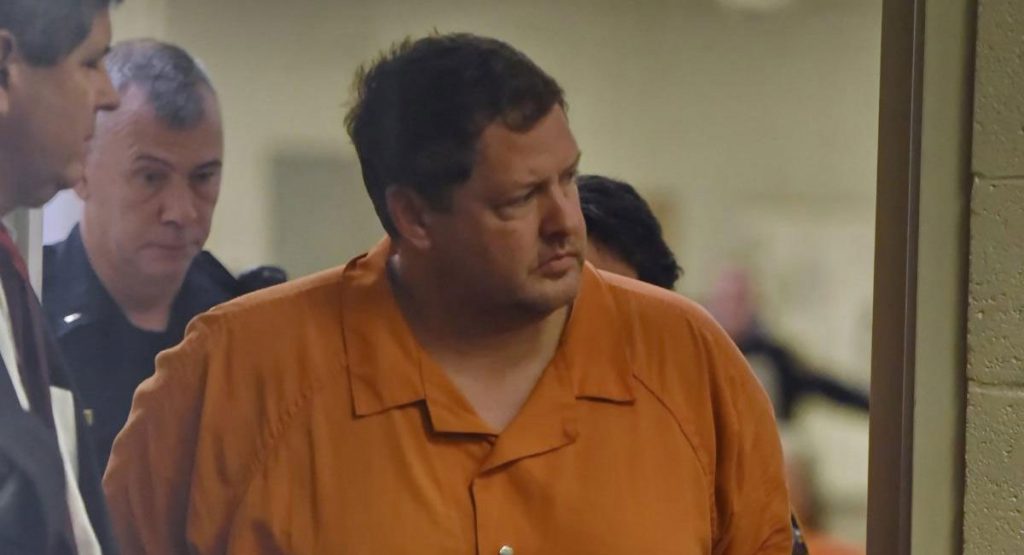 Folding Shovel Review: "keep in car for when you have to hide the bodies and you left the full size shovel at home."

Knife Review: "havnet (sic) stabbed anyone yet…… yet…. but I am keeping the dream alive and when I do, it will be with a quality tool like this…"

Padlock Review: "solid locks.. have 5 on a shipping container.. wont stop them.. but sure will slow them down til they are too old to care."
Kohlepp has been linked to at least 7 murders. He has confessed to killing four people in 2003. A 32 year old man was found dead on his property. And police found a woman chained up in a shipping container on his property. He served 14 years in prison for kidnap and rape when he was just 15.
It should be noted that the connection of these weapon reviews has not been confirmed. Other products reviewed by the account "me" vary from tactical vests and gun magazine pouches to dog toys and DVDs.
Should Someone be Monitoring Weapon Reviews on Sites Like Amazon?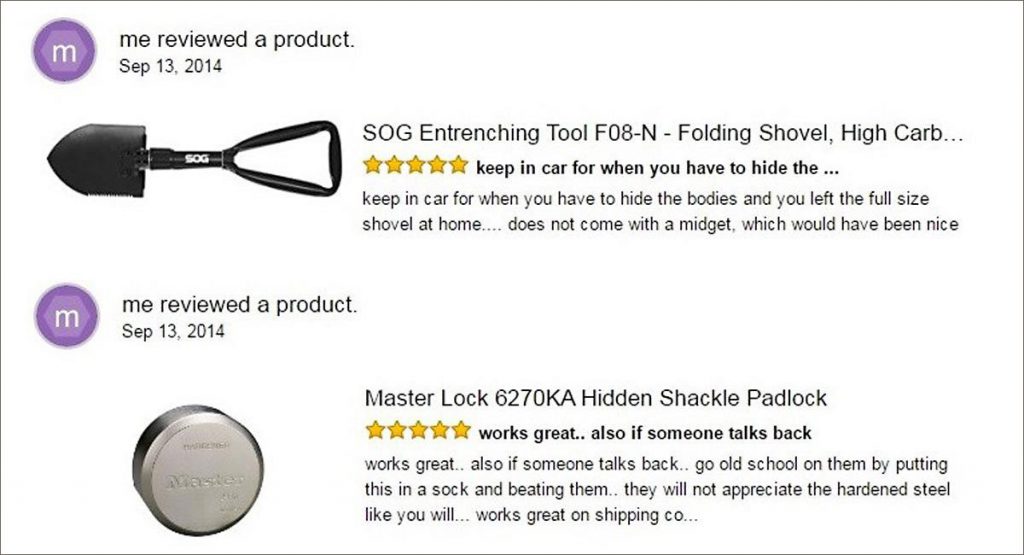 If the manufacturer of these products were monitoring product reviews, they would have been alerted to the strange sentiments. The thing is, there are often funny reviews on Amazon, so it would have been difficult to decipher if the reviewer was just trying to make readers chuckle. But with such chilling comments, it is possible that it would have raised a red flag for someone. Whether it would have been enough of one to contact Amazon and strike up an investigation is unknown. To our knowledge, there is no precedence for something like this. And we hope it never happens again.