This is an archived post. Channel Signal's product review aggregator can help brands make decisions based on user experience. Check us out at
www.channelsignal.com
.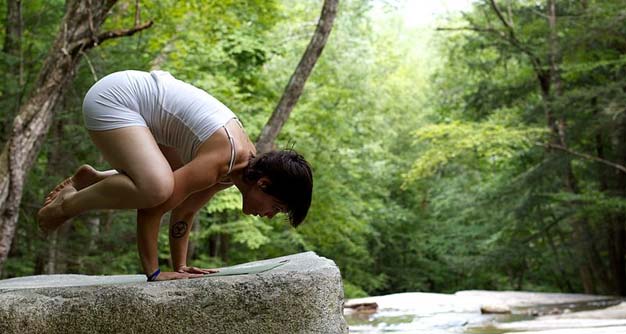 Yoga, as we know it today, is a far cry from its origins in ancient India. Western yogis certainly enjoy the yogic benefits to the psyche, but the contemporary practice appears to be far more interested in the physical benefits. Much of what we see around the yoga conversation has to do with muscle tone and lifestyle issues (such as the white girl uniform). Regardless of which benefits yogis enjoy most, there's no questioning that it's a growth industry you can't ignore.
And that's why Channel Signal collects and measures consumer comments to bring you our monthly category report on yoga. It is ripe with opportunity for the outdoor and lifestyle industry. Here are some quick-hitting stats for your Monday.
Statistics on the Growth of Yoga
$27 Billion
amount spent annually in the U.S. on yoga products
87%
percent increase on yoga product spending over the last 5 years
29%
percent increase in yoga participation from 2008 to 2012
20.4 Million
number of yoga participants in the United States in 2012
4.8%
anticipated average annual increase in industry revenue through 2017
Yoga Interest Over Time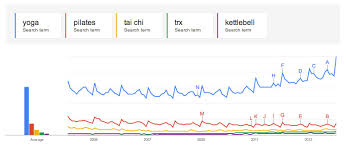 When compared to other similar forms of indoor recreation, yoga not only dwarfs the competition, it's the only activity experiencing steady growth. This growth has not gone unnoticed by the thousands of studios, apparel and nutritional companies reaping the benefits of the $27 billion dollar industry.
Download 2013 White Paper: yoga-december-2013
Download 2014 White Paper: yoga-january-2014
References
2014 Outlook for the pilates and yoga studios industry, SNews, December 16, 2013
Top 10 Fastest-Growing Industries, IbisWorld, April 2012
Google Trends for Yoga, Retrieved January 9, 2014
Yoga Statistics, Statistics Brain (original sources NAMASTA, YIAS, LiveStrong, Yoga Journal), July 28, 2013
Photo credit: Oren Bochman